What is the metaverse that everyone is talking about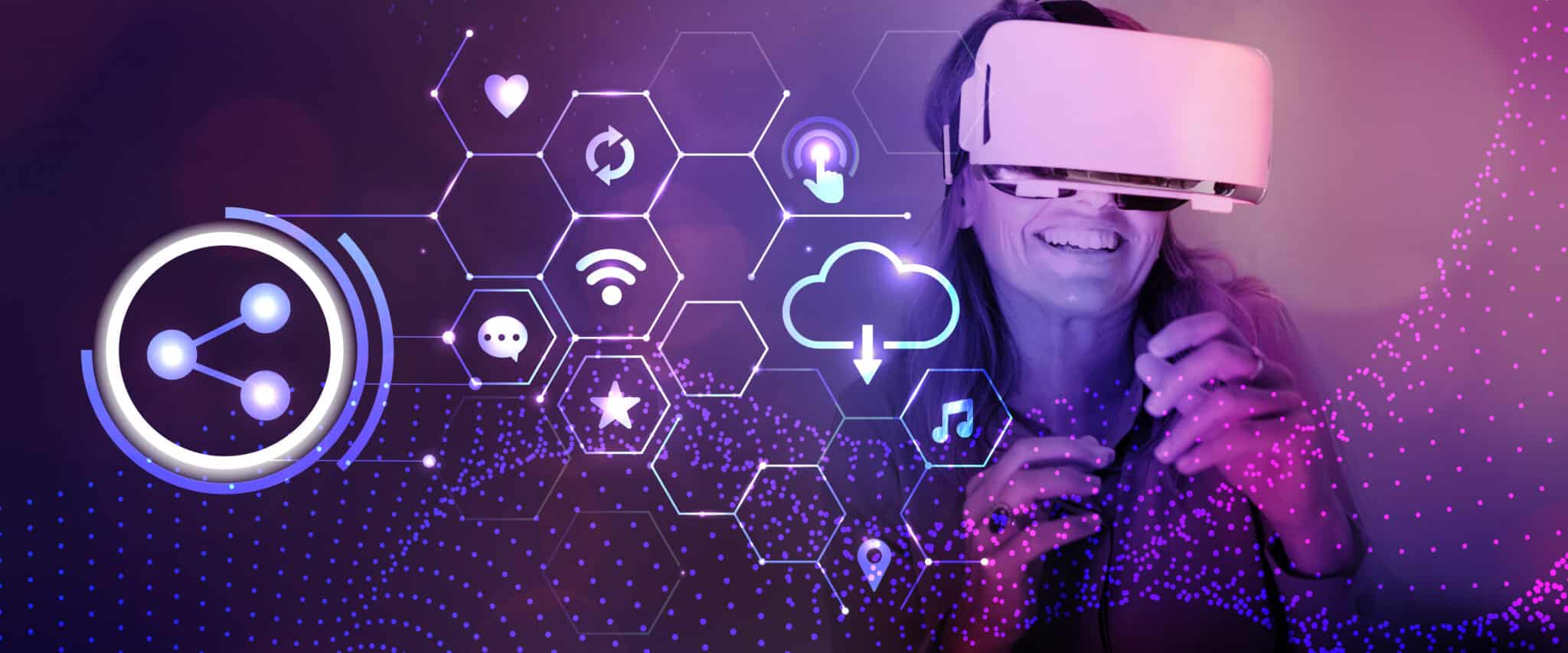 By now, you must have already heard of the word "Metaverse". It's been the buzz word of the tech industry since Facebook announced its intention to focus its future on the metaverse and by rebranding the company to "Meta".  There have been endless discussions on what the metaverse is. How it works and how we can be a part of it. But, is it the next iteration of the internet? Will it change how we socialise with people? Or is it just an umbrella term to encompass virtual reality, mixed reality and augmented reality technologies?
Nevertheless, Tech giants such as Facebook, ER, Microsoft, Apple and Google are investing big money on the metaverse concept so there must be something quiet intriguing about this. But what exactly is the metaverse?
What is the metaverse?
Metaverse is not a new concept. It was in fact first introduced to the world in 1992 by author Neil Stephenson in his sci-fi novel Snow Crash. In his book, he referred to the metaverse as a digital world that can exists parallel to the real world where users can buy and sell virtual real estate and where users wearing VR Googles inhabit 3D avatars whose form they created.
In the metaverse we are experiencing now, these 3 elements, VR Interface, digital ownership and avatars are predominantly featured but they are not actually the essential elements to the idea of the current metaverse. In essence, a metaverse can be defined as a virtual world where we can live, work, shop, travel and play all in the comfort of our own home. Users can access the online 3D world through a virtual reality headset, augmented reality glasses, smartphone apps and other technologies to explore and interact with people just like the physical world using avatars, a virtual version of themselves.
It is difficult to pin down the exact definition of the metaverse because it's not an actual technology because it's more of a shift in how we interact with technology. As the metaverse grow, it might expand into an open, interconnected network where user interactions are more multi-dimensional than current technology supports. But we are getting ahead of ourselves.
Why is there a big hype around the metaverse all of a sudden?
The excitement around the metaverse concept is growing fast with investors and big companies investing heavily on what could be the next big thing. According to Gartner, "By 2026, 25% of people will spend at least one hour per day in the metaverse for work, shopping, education and social media and/or entertainment. By 2030, Management consultancy McKinsey & Company predicts that the metaverse economy could reach a staggering $8 trillion. E-commerce is expected to be the leading sector followed by gaming, entertainment and education.
While the metaverse is still mostly science fiction at this stage, there are some early versions that give us a taste of what we can expect in the future. Some have already experienced this in online games such as second life and fortnight where users are embodied and avatars can interact and hang out with each other in the virtual world. But the wider application beyond gaming is staggering in this new concept. Companies like Meta are describing this as a platform that will make the time, we spend online more interactive and fun and it could also present businesses with new opportunities to make money. Quiet a lot of money.
The biggest hype of metaverse is partly driven by the ability to fully "own" virtual objects, experiences or land. These assets are purchased as non-fungible tokens using cryptocurrency. There are entire metaverses based on this new company. For examples, platforms such as Decentraland and Sandbox allow users to buy and sell virtual land to businesses. Republic Real, a company that is known for developing land of metaverses, recently paid an astounding $4.3 million for a piece of land in the Sandbox metaverse. Sounds crazy right? But then again, in the early days people though buying a domain was crazy but that doesn't sound crazy anymore.
Companies believe that the metaverse will provide a wide array of opportunities for them extend digital business. That's why most of the giants are already investing heavily on this concept.
What can you do in the metaverse now?
We know there are multiple metaverse platforms out there that many people are using. But what can you actually do in these platforms? Let's take a look at some of the things you can actually do within the metaverse platforms that exist today.
Customizing your avatar
Creating an alternate version of yourself, an avatar, is one of the core concepts of the metaverse. You are able to express your feelings and emotions through your avatar and you are free to customize it however you want it. You can change the body type, hair colour, gender, accessories you wear and anything else you want in your avatar. You can even appear as a fictional character. However, more lifelike avatars give viewers or anyone interacting with them a more immersive experience.
Create scenes, games and other VR Experiences
Creating immersive experiences that converge reality and the virtual world with the use of AR/VR Technologies and mixed reality is one of the main reasons by the metaverse is becoming increasingly popular. You will be able to bring games to life and create events, plays and other encounters seem more authentic.
Invest in digital real estate
Purchasing of real estate in the metaverse is one of the biggest use cases. Metaverse platform are divided into parcels and they can be purchased by anybody using the environment specific cryptocurrency token. A piece of land is a non-fungible token (NFT) and cannot be trade for other things but can be sold for a higher price or lease it to a company.
Hang out with friends and meet new people
Another main activity you can do on the metaverse is socialize. Strap on your VR Headset and launch yourself into cyberspace and interact with people from all over the world in an immersive VR experience. From sitting in a digital café with your friends to attending a live music show, the virtual connection has never felt so real.
Play games online
The concept of metaverse started from games and VR gaming is still one of the main uses of the metaverse. However, apart from playing, users are also able to engage in "play-to-earn activities to earn crypto in the metaverse.
In short
It's obvious that the metaverse will be one of the key technologies that will reshape the digital world in the next couple of years. But despite the current obsession, the idea still needs a lot of work. One of the main challenges of the metaverse will be the accessibility of the hardware it needs. Then there is the interoperability feature that will allow you to take virtual items from one platform to another. Also, there is not guarantee that people will want to hang out in the metaverse.
Nevertheless, the idea of living in a virtual world is exciting and who knows, we may live in this world one day. But for now, how this will turn out to be is still in question. Let's wait and find out.