We are a team of expert software engineers with the passion to turn technology into an asset for your business by utilizing your vision and our expertise to realize the true potential of your brand. We craft the perfect solution to your business with advanced custom software development that accelerate growth, expansion of your revenue and helps you to easily target your potential customers.
Our mission is simple. We strive to deliver optimal solutions with the best quality and services at reasonable prices. For us, real innovation comes from implementing relevant high tech solutions to actual business problems. As your technology partner, we aim to make technology integrate seamlessly with your business to help your business expand.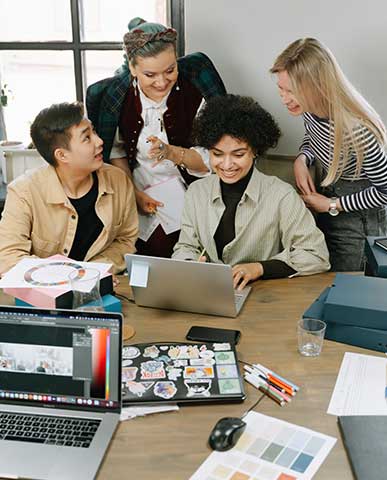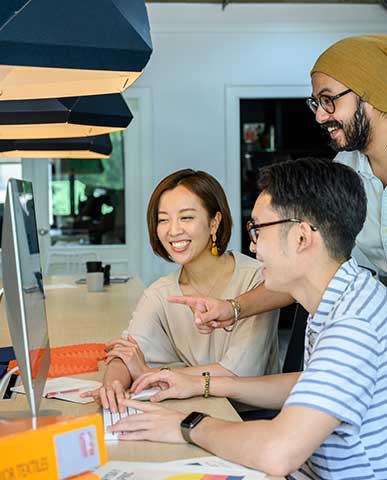 Our vision is to be a world class IT service provider in delivering quality software development solutions in the competitive global marketplace. With an amazing pool of talented software engineers, we want to guide our customers to success by transforming how their organizations attract, engage and delight their customers.
Quality is our
Main priority
Agile Methodology for Development Process
Exceptional Business Analytic Process
We strive to achieve topnotch results
End-to-End services for our clients
We understand how important it is to devote our time in getting to know you and your business so we can deliver a truly innovative design and build solutions to meet your need. Our team will accompany you right throughout the project timeline, utilising a mature, low risk agile development approach ensuring your vision are delivered to meet your expectations on time and on budget while maintaining the highest quality of standards.
We believe that the passion we have for creating innovative solutions is the key to our success. We love what we do and are ready to go the extra mile to develop the perfect solution for your business. Our services also comprises of the 4 main business strategies that sets us apart from the competition.
We're a team of creatives, designers & developers who work together to create beautiful digital experiences.
An Experience
Unlike any other
We merge imagination and technology to help thousands of brands grow in an age of digital transformation